You look happy, but you don't feel happy. That is what Depression does to you!
Depression In Women – An Understanding
Depression in women is very common. They are twice as likely to develop clinical depression as compared to men. 1 out of 4 women is likely to suffer major depression at some point. It can impact a woman's life in every aspect including physical and mental health, career, social life, relationships, self-confidence, etc. Depression gets even worse by factors such as reproduction of the hormones, female response to anxiety, or social issues. However, it's important for them to know that they are not alone as it is a common problem in today's scenario. Depression is curable. There are many things that could be done to feel better.
Depression in women is a common yet serious disorder. It can affect a woman's ability to work, eat, sleep, etc. In such a situation, you will experience a mood wherein your heart wants to speak to someone, but your mind wants to stay alone. You generally don't have that much energy as your mind is tired. To avoid all this, activities like taking a short walk or calling a loved one should be practiced so that the mind stays active as it boosts the mood. It is essential to know about the factors causing depression in ladies so it could be tackled on time.
Symptoms of Depression In Women
The symptoms of depression in women may vary from minor to severe. These may include the following:
Helpless and hopeless feeling.
No botheration about hobbies, social activities, career, etc.
Sudden weight loss or weight gain.
Insomnia or Hypersomnia
Feeling scared and anxious
Feeling of anger, agitation, restlessness, fatigue, low energy.
Low on concentration, problem in reciting things.
Lack of decision-making skills.
Body pain, headaches, breast tenderness, cramps, bloating.
Suicidal thoughts.
Tearfulness and mood swings
Depression in the winter season
Feeling of worthlessness and guilt.
Criticizing oneself for the situation.
Types of Depression in Women
Major Depression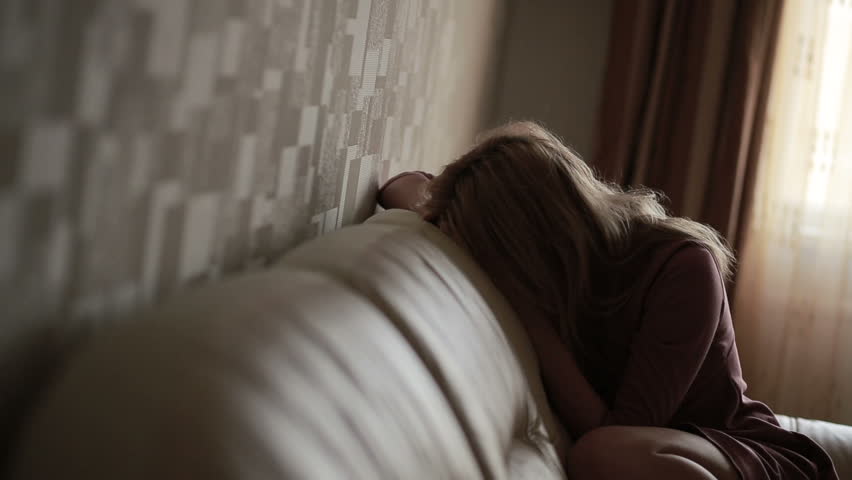 It is a severe form of depression wherein a lady loses her ability to find pleasure in routine activities. This affects the ability to work, sleep, and eat. This indeed negatively impacts the interpersonal and social relationships of the women. In this case, the depressed mental state may stay for an extended period of time accompanied by low will power and self-esteem.
Postpartum Depression
This type of depression occurs after a woman delivers a baby. This is also referred to as "baby blues." Common symptoms begin in the initial months after birth. Some women even experience these symptoms during pregnancy. This can cause mood swings & a sense of hopelessness and helplessness.
Persistent Depressive Disorder
It is comparatively a milder form of depression as this is an extended mood that can last for two years or even more. Major depressive experiences (i.e., more severe forms of depression) may still occur during this period.
Premenstrual Dysphoric Disorder
This is related to a woman's menstrual cycle. This includes severe mood swings, negative thoughts, and anxiety a week prior to the beginning of their menstrual cycle. Depressive symptoms are severe enough to impact the interpersonal relationships of a woman and it may affect the daily activities too.
Women Are More Affected Than Men – Why?
Women are more emotional than men, we all know this. Maybe this is the reason why women are more susceptible than men. This could be a genetic imbalance or due to hormonal effects. Some of the commonly cited issues may include:
Hormonal changes from time to time
Drug or Alcohol abuse
Molestation
Harassment
Chemical imbalance
Psychological factors
Family or work pressure
Excessive consumption of alcohol
Treatment
It is really important to know that Depression is treatable. We just need to take care and let the positive thoughts overpower the negative ones. Apart from this, the following measures could be considered:
Psychotherapy, Interpersonal Therapy, Cognitive Therapy, or Light Therapy
Regular workout or simply going for jogging/walking
Yoga and Meditation
Talking to your closed ones
Start doing Charity
Develop a new hobby
Watch your favorite film or read your favorite book
Medication
If the above measures are not working for you, you may seek professional help. Those with depression suffer a lot and it is really important to take immediate action about it. If you require additional help, it does not mean you are weak. People often misunderstand the meaning of reaching out to a Psychologist. Sometimes the negative thinking can make you feel that you have lost everything, but it can be treated and you can feel good!
You may to have to fight more than once to win it! – Margaret Thatcher