The good life is a process, not a state of being. It is a direction, not a destination.

CARL ROGERS
We often hear stories of people who have done something big in life. But, have you ever seen someone growing in front of your eyes? I would say Yes, I have seen my elder sister (cousin) – Nidhi Prasad. She has worked hard and proved to be one of the best as she excels in her profession. I was always inspired by her as I have seen from my childhood. If I say she is my idol, that won't be wrong. She is much elder to me so I have always admired her in all aspects and tried to be like her. But, she made me understand that I should be myself and I don't have to become a copy of anyone else.
She is happily married today and is blessed with a cute son.
I recently talked to her about featuring her in my latest article. I am so glad to have featured her. Now, let's read about her journey.
Let us start with a brief introduction. Please tell us something about yourself.
I was born and brought up in Delhi. By profession, I am a Counseling Psychologist and a Career Consultant with expertise in Mental Health and Career Counseling. For the past 12 years, I have been associated with Mrs. Usha Albuquerque (a Pioneer in the field of Career Counseling). I have done a "Masters in Psychology" and a "Postgraduate Diploma in Guidance and Counseling". I have conceptualized and delivered Career Planning Workshops. Also, I have done Personality Development, and Stress Management Programs, in Schools and Colleges across India. I have frequently conducted sessions at career events for the Times of India and the Hindustan Times (HT Campus).
How did you start your struggle in this professional world?
I'm not successful enough to qualify for the answer, but I did overcome a hurdle in my professional life. Let's begin from the day when everything changed. I started my first job with Escorts Hospital (Now it is the Fortis Hospital). I joined the Stress Management department where I learned a lot.
Mental health counseling is a challenging yet rewarding career. I enjoyed the satisfaction of helping people overcome their struggles in life. However, with any career, there are challenges as a mental health counselor along the way.
The following represent some of the most common.
1. Counseling Reluctant Patients
One might occasionally work with someone who isn't willing to fully open up. That hesitance could stem from shyness, embarrassment, guilt, or skepticism about counseling.

2. Putting Personal Judgments Aside
Counselors are human beings, of course. Thus, they come from all kinds of backgrounds, and they hold a wide variety of religious values, political stances, ideas about parenting, and so on. All of these forces can shape the way you view your patients' situations. However, it's vital to assess people's circumstances on their own terms. That is, you must respect your clients' points of view, cultural norms, and religious beliefs. You can't just thrust your beliefs on them, which can be tough at times.

3. Need to Counsel Yourself
Counselors sometimes neglect their own mental health needs. But they can suffer from anxiety, and fatigue just like anyone else. Indeed, hearing patients tell heart-wrenching stories can be truly painful. And if you often feel sad or listless, it can negatively affect the quality of your work. Therefore, never rule out the idea of joining a support group or finding someone with whom you can discuss your feelings. Doing so is often uplifting, and it could help you attend to your patients with renewed purpose and empathy.
Finally, if you really want to be in mental health counseling don't let any of these challenges deter you. In time, you'll find your own idiosyncratic ways of addressing them. In the end, the joys of profession surely outweigh the challenges of mental health counseling.
What inspired you to join this profession?
I was really fascinated with the field of Psychology. I always had an interest in internal and interpersonal dynamics. Hence, I decided to get into that field. I was inspired by the idea of being a part of something larger than yourself. Psychology is all about understanding people and I think I am a peoples person.
Tell us a bit about your family.
I am the only child and have been brought up in a very disciplined atmosphere where values and principles have always been given priority.
My father late. Shri Kamal Prasad, was in a private job and had a very jovial nature. My mother Dr. Usha Prasad was earlier working as the Head of the Department in the Oral History department of Teen Murti House, Museum, and Library. Presently, she is working as a Consultant at Jamia Hamdard University. She has been a great source of motivation in my life. My Husband is an Educational Consultant with Jamboree Education Pvt. Ltd. He is very loving and supportive in nature. He always motivates me to do better in life.
If we ask about your achievement(s) in life, what would you say?
​'There is always a scope of improvement', I believe in this saying. Therefore, I keep on learning and excelling in my professional and personal life.

I have expanded professionally as I have started doing freelancing with Counseling Projects in Schools. Apart from this, I have started with online psychometric tests and counseling. I re-trained myself during the COVID-19 lockdown. This is because I attended a lot of webinars and took up various online courses.

I have now started writing blogs and have my own Blog named: Ms. Mindcology. Also, I created my own YouTube channel. I keep on contributing to the articles for Employment news and they are being published in India's first Psychology Magazine, Psychologs.
We Indians say, 'Koi kaam chhota nahi hota.' Do you think these words are true?
Yes, the saying "no work is mean" is rightly put into words. Great men and women have compared work to worship. How can worship be mean?
William J. Brennan, Jr., the great American justice has rightly said, 'There are no menial jobs, only menial attitudes.'

It is true no work is mean. Work is work. Every work in this world should be respected and should be given dignity.
If you have a magic wand, what is the 1st thing you would like to change about this world?
If I have a magic wand, I would rather change a lot of things. There should be less emphasis on grades or percentages and education should be prioritized. There should be more openness towards ideas that conflict our own. We should end global warming, crime, war, racism, terrorism, cancer, pollution, poverty, climate change, and more. Those are all things that many people would change about the world but I want everyone to think bigger. Why are there so many problems in our world today? One word: human greed.
Who is your inspiration in life?
The person that inspires me the most is my Mother. This is because she doesn't let anything stop her. From the very beginning, she has taught me to live life on a positive note. My strong attitude comes from her. She has a different approach towards life and she never looks back. Her positivism is infectious and she taught me the value of relationships in life. She has inspired a lot of people in the family.
What are the 3 Mantras you follow in life?
Enjoy every moment (NOW) in life and forget the past. Let bygones be bygones.

Start your day by thanking the universe that you woke up alive today. Success does not come easy. If life throws you a challenge, fight back hard. You might fail numerous times to achieve your ambition. But never let failure be an end as there is always light at the end of every tunnel.

Transform your problems into opportunities. Keep your ethical values high in tough times.
What message do you want to give to our readers?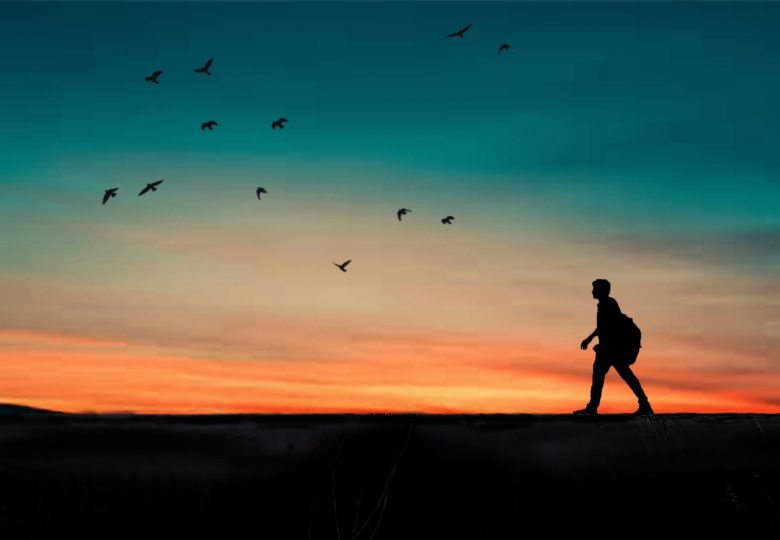 Just like physical fitness, mental fitness should become a part of our daily lives.
Nidhi Didi aka Ms. Nidhi Prasad has been a true inspiration for me. I wish for her healthy and happy life. I am sure she has inspired many people across the country with her skills and positivity.
We cannot change anything until we accept it, condemnation does not liberate, it oppresses.

CARL JUNG