Glow is the essence of beauty!

Estee Lauder
Rosewater has antibacterial as well as antiseptic properties that help the wounds heal faster. It also helps in fighting off the infection of cuts, scars, and burns. It is created by distilling the beautiful rose petals with steam. Rosewater is a natural fragrant. Sometimes, it is used as a mild fragrance as an alternative to many chemical-filled perfumes. It has been used for thousands of years, including the Middle Age too. It is a multipurpose thing that is used as a beauty product and also used in food & drink products. This amazingly scented product also comes with plenty of potential health benefits.
Rosewater has found an important place in almost every Indian household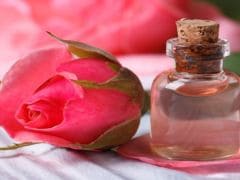 Rosewater gives plenty of benefits as it is a magic potion and a remarkably versatile product. May it be oily skin, dry skin, or a combination of both, rosewater can always add to our beauty. This indeed makes it a beauty secret of women in India and the world. While purchasing rose water, one must assure that it is 100% pure i.e. the one that is made without any chemicals. Rosewater dates its uses back to early Egypt, where Cleopatra used to use it in her skincare regime.
Benefits Of Rosewater
1. Good For The Eyes
Rosewater has several soothing properties, while roses contain a phenolic substance. Hence, pure rosewater can be used in its liquid form as a natural eye drop as it helps to soothe our eyes and remove the impurities if any. This proves to have excellent benefits for the ones with eye problems. While using it as an eye drop, one should make sure that it is used in a 100% natural form. It can effectively treat the following eye problems:
Conjunctivitis
Dry eye or conjunctival xerosis
Cataract
Swollen eyes
Degenerative conditions, such as pterygium or pinguecula
2. Good For The Brain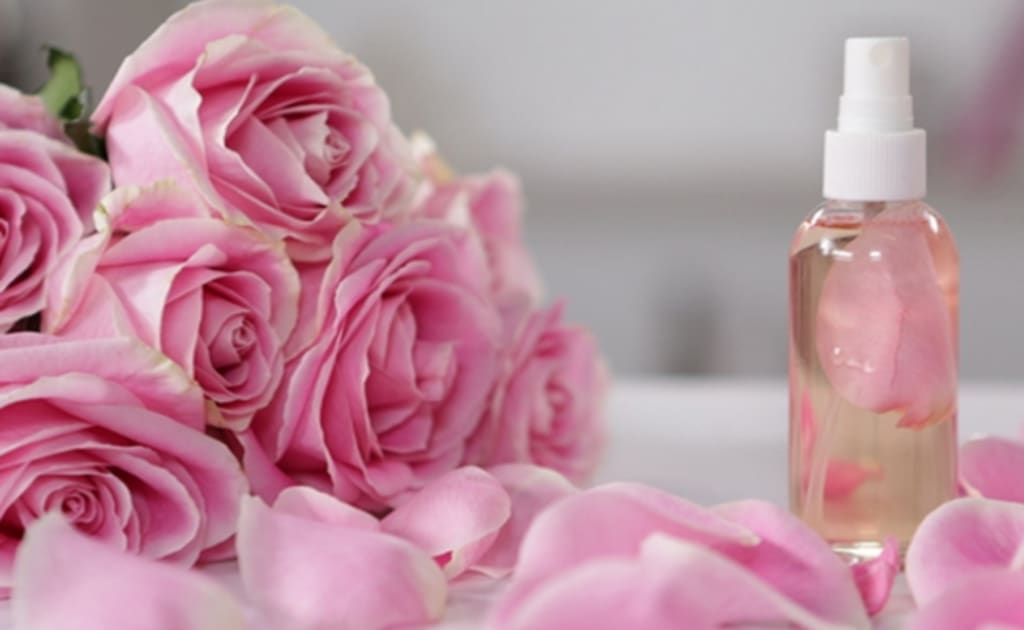 Roses are believed to have an amazing quality of refreshing one's mood. Maybe this is the reason that we often give a bouquet of roses to our loved ones. This indeed makes them happy and fills them up with positive vibes. To improve one's mood, the fragrance of rose water has traditionally been used as one of the ways. Research shows that rose water contains several anti-anxiety and antidepressant properties. We can use it to treat a number of mental health problems, such as:
Rosewater is also believed to be beneficial for treating Alzheimer's and Dementia.
3. Can Treat Various Wounds And Infections
Rosewater also contains antibacterial and antiseptic properties. Hence, it is clear that it can heal the wounds faster by keeping them infection-free and clean enough. This potion helps our skin to grow and glow. If used regularly, it can prevent our skin from catching any infection. It can easily heal:
Due to these properties, it proves to be boosting our immune system too.
4. Good For The Skin
Our skin is the largest and the most important organ in our body that acts as a barrier against harmful UV radiation, chemicals, and several other pollutants. The antioxidants in the potion protects our skin cells against the damages. Rosewater also contains anti-inflammatory properties, i.e. it can make the skin to soothe irritation caused by Eczema or Rosacea. It can also soothe the skin and reduce the redness, and act as an anti-aging product as it reduces the appearance of wrinkles and fine lines.
5. Good For Digestion
The use of rosewater has also proved to treat digestion issues too as its ingestion has beneficial effects on the digestive system. It works by increasing bile flow including an upset stomach as well as bloating. Regular consumption of rosewater can also act as a laxative. Rosewater has constantly been used in folk medicine to aid several digestive disorders. According to a study, rosewater can positively influence digestion and treat various digestive disorders. It can also improve the bile secretion in our body which further improves digestion.
Start Using It, Now!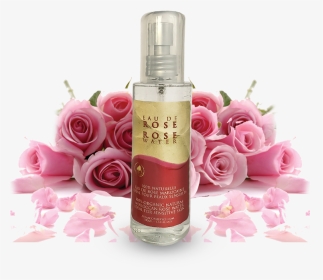 Rosewater can be purchased or can be prepared at home. When we have it handy, we can use it in several ways such as:
It can be used as a facial cleanser and toner.
Can be used in various recipes including hibiscus iced tea with rose water, Gulab Jamun, Aamras, etc.
A rosewater mist can be made by adding it to a spray bottle. This would relieve the stress level. We can use it on our face, palms, wrists, or even onto our pillows.
We can also use it while preparing a pack with Fullers earth (Multani Mitti). Adding a few drops of rosewater to it can make it cooler and way more soothing.
Beauty is the illumination of your soul!

John O'Donohue