The whole world is under a total/partial lockdown these days. COVID-19 (Coronavirus) has hit the world so hard and has caused a disaster. These unexpected and anxious times have brought unforeseen difficulties for people around the globe. Every day or I should say every hour, there is an increase in the number of affected people. This indeed is bringing a lot of negativity into our lives. At present, there are around 2.97 Million cases all over the world. Out of these, more than 2 Lac people have lost their lives (Numbers as on April 27, 2020). Coronavirus pandemic is making a severe and untold impact on mankind. Directly or indirectly, this is affecting millions of people.
HOW CORONAVIRUS HAS AFFECTED WOMEN?
A mother/housewife is never off duty. She has to work round the clock irrespective of the calendar dates and has no holidays recorded. These pandemic days have affected and over-burdened the ladies of the house as they now have to work even harder and spend more time in the kitchen. She has to work all day and look after the essential needs of the family.
Some reports and surveys have stated that this pandemic is going to affect women negatively. A few weeks back, the UN Population Fund had declared that the COVID-19 pandemic could lead to some serious consequences for women's health. This could include domestic voice, physical/verbal abuse, torture, stress, etc. Husbands who ill-treat their wives may start torturing/beating them up frequently out of frustration as they are sitting at home doing nothing. Between all this, we should not forget that the majority of healthcare workers and caregivers at homes are women only.
WHAT CAN WOMEN DO?
With all the disastrous and tragic things constantly taking place, women can utilize this critical and unusual time positively. The routines have been thrown into disarray and the future seems uncertain. The routines of women have also been disturbed which may cast a negative impact on their health. In these times, women can do many things to keep themselves happy, healthy, and away from all the negativities.
Doing something different while keeping social distancing & regular hand-washing and sanitization intact.
Following the "Stay Home, Stay Safe" motto, listed are some things women can do to utilize this time.
TAKE CARE OF EATING HABITS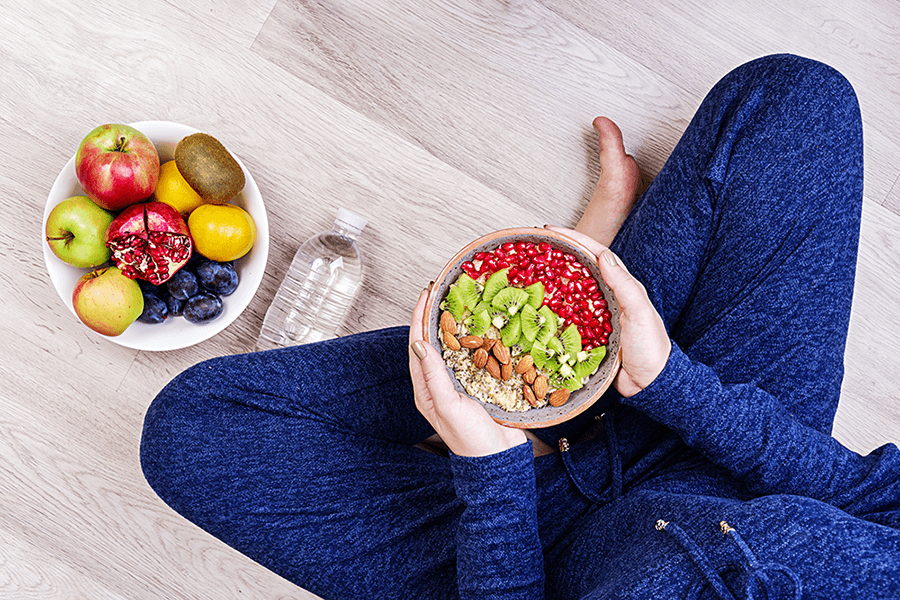 To eliminate the risk of Coronavirus, we need a vaccine. But, according to the experts, this may take around 18 more months.
To keep yourself physically and psychologically fit, it is essential to take a healthy and balanced diet. A good diet prevents us from cardiovascular diseases, depression, diabetes, and anxiety. Avoiding foods that contain a high amount of sugar is one essential thing. Fruits (rich in carbohydrates), whole grains along with green vegetables improves our brain cells. It helps to stabilize our mood and staying energetic.
Sleeping is indeed very important for our souls and bodies. While we are sleeping, the body repairs its cells, clears the toxins, processes the information, and consolidates all our memories. Lack of sleep may increase the risk of diseases like obesity, diabetes, heart diseases, depression, etc. As we have a fixed time/schedule for our working, exercising, cooking, eating; the same way it is essential to sleep timely.
An 8-hour daily sleep is necessary for a human body. For some people, 6-8 hours of sleep per night is sufficient. Sleeping and waking up at a similar time each day maintains a sense of normality in the routine.
One should try to limit the consumption of news before going to bed. Some good TV programs or songs are a good option. This helps us to sleep with a carefree mind.
The majority of people nowadays are health conscious. Gym, jogging, and morning/evening walks are a few measures to stay fit. But, in these quarantine days there are no gyms/parks accessible. So, one has to exercise at home. It helps to release chemicals and fats from our body. This indeed improves our diet and sleep pattern, reduces stress & anxiety, and sharpens our memory.
Yoga is also a good option as it improves our immune system, body posture, reduces mental stress, etc. Yoga and Pranayam are wonderful measures to keep you healthy and fresh all day.
Even a walk in the balcony can help boost your immune system. It is believed that a 2-hour daily session with nature gives us better health and well-being.
WATCH GOOD FILMS/DOCUMENTARIES/SHOWS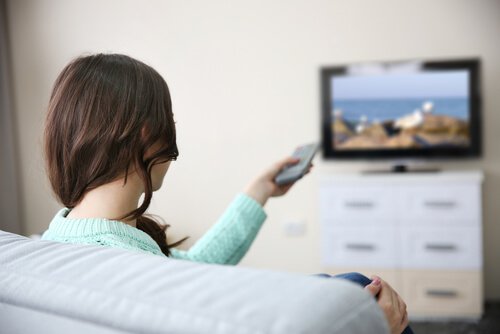 In these pandemic days, no new shows/web-series are coming up. Shootings have been paused and no new movies are releasing. Malls and cinema halls have been locked down for the time being. So, what to do?
Don't wait for the new releases; watch some of your favorite shows/series/movies instead. Also, many channels are rerunning the old TV shows which are a good source of entertainment for all of us. Netflix, Amazon Prime, etc are some good options for web-series/documentaries. One can also watch some of the best Punjabi movies. These movies are a total entertainer and stress-buster. Read about the Punjabi film industry and movies in my article. Click Here
SAVOR SMALL MOMENTS/CHERISH SMALL MOMENTS
As we are under a total/partial lockdown these days, we can still savor many moments. Little things like the smell of a beaten coffee, a relaxing shower, the aroma of a deliciously cooked dish, and so on. It is important to enjoy small moments as it gives us a lot of positivity.
Your partner/husband preparing breakfast for you, your kids helping you out in the kitchen, hearing a few appreciative words about yourself, etc gives you a sense of happiness.
Even when you stop paying attention to these small things, they should be on an auto-pilot mode and give you the same peace.
MAINTAIN SOCIAL CONNECTION
Maintaining social connection, while following social distancing is equally important. We should stay quarantined in our cozy homes, yet connected with our loved ones. Now is the time when we miss our friends and relatives even more. It is important to stay in touch and make them realize that you love them. You cannot meet then, but you can see them. Recreating the moments through video calls is as essential as a good diet and sound sleep. Regular audio/video calls will bring a lot of positive energy.
As they say, "There is always a scope of improvement."
Learning is a never-ending process. One can learn to cook new foreign dishes like Italian, Continental, Thai, Mexican, etc. YouTube videos help you to cook dishes from around the world and try your hands on. Spending money on outside junk would seem worthless if we start cooking those dishes at home.
You can also start reading a book, write a novel/blog/article to improve your writing skills. Reading/writing informative articles/blogs helps us improving our knowledge and spread the same to the outside world. This is the best time when you can bring out the best in you.
CONCLUSION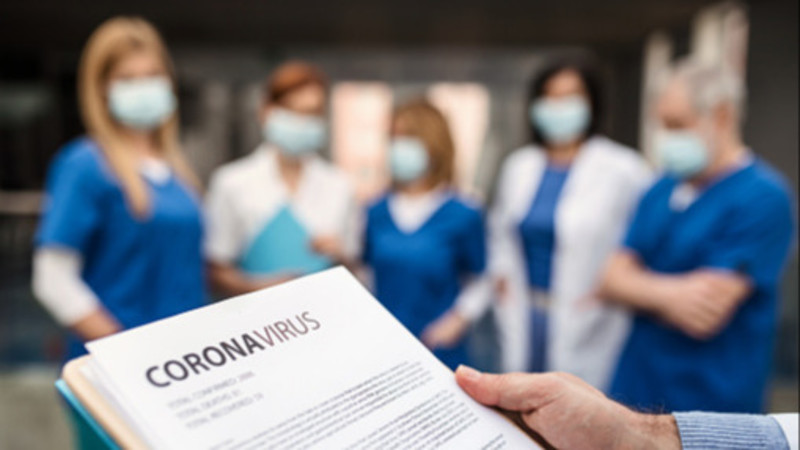 By tuning into the above silver linings, you can change your brain chemistry potentially and put it to effective use. This will help build up your energy scores and bring out the best in you.
This way, we should take this lockdown in a positive way.
Was this article useful? Share your thoughts in the comment section below.
STAY HOME, STAY SAFE!